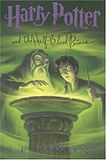 It's only a matter of hours before book six in the Harry Potter series goes on sale. And for many parents and kids alike that means partaking in what seems to be a Harry Potter tradition – Potter Parties!
Starting a few hours before midnight on June 16th when Harry Potter and the Half-Blood Prince officially goes on sale; bookstores across the country and around the world have festivities planned for true Harry Potter fans. Interested in finding out more about parties in your neighborhood? Use the zip code function from Potter Parties. (New York residents, click here. I've already done the search for you.)
And for those of you that have just decided to get on the Harry Potter bandwagon, pick up the first five Harry Potter books in the series or cheat and watch the first three Harry Potter movies on DVD before the next big screen installment arrives in the theaters.
Pre-order your copy of book six Harry Potter and the Half-Blood Prince or stay home and plan a party of your own with all things - Harry Potter
I know exactly who to blame the first time I was pregnant for all the weight I gained. The owners of Le Zinc because while pregnant with my daughter all I did was eat there for breakfast, lunch and sometimes dinner, daily. My lunch meetings were held there and when I had to order in because I was too crazed at the office to go to the restaurant, Le Zinc delivered.
When I got pregnant with Luke I ran to Le Zinc for my first guilt free pregnancy breakfast to find that breakfast was no longer served and I would have to go to their weekend brunch to have their amazing omelets and potatoes.
Imagine how happy I was to hear that Le Zinc now has a story hour of favorite children's stories during the weekend brunch. Le Zinc brunch story hour starts at 10AM and brunch ends at 4:30PM.
Visit the Le Zinc website or call (212) 513-0485 for more information.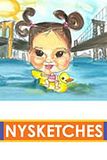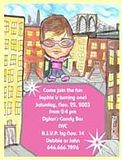 Have a toddler born in the summer? If you are like the thousands of moms that take advantage of the great weather to apply for a permit and have their baby's first birthday party in the park, you will want to also call caricature sketch artist Rebecca Miller.
Miller's company NYSketches sketches kids caricatures at your party location. Miller's personal best was 20 caricatures in one hour! And speed is what you need when tots on tootsie rolls don't want to sit still for very long.
In preparation of the big day, NYSketches can even design caricature invitations for the party attendees.
Remember the organic baby food made by Diane Keaton in Baby Boom ? Didn't we all attempt it when our babies were ready for their first foods? To be honest, I tried to make all of my daughter's first foods but there were days that I just didn't have time to boil sweet potatoes and freeze them in individualized portions. That's why Evie's Organic Edibles is heaven sent.
Evie Failla, the mother of a 2 and a half year old son and founder of Evie's Organic Edibles, will grocery shop for one month's worth of organic infant food, cook the meals in your home and freeze them in trays of individual cubes that have a snap lid to prevent freezer burn. For toddlers, Evie stores food in vacuum sealed bags that can easily be heated in the microwave or on the stovetop.
Now if only Evie would offer organic meals for big kids like my husband.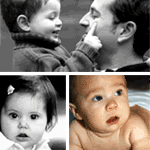 When I was pregnant with my daughter, Natalie Madeline, I hid from any and every camera. The only picture that exists is a candid shot my mother took while I was in a bakery - three days before I gave birth - in front of a ton of Kosher cookies. Thanks, Mom!
Not only am I ashamed that I don't have a 'mom to be' photo in all my glory but I am embarrassed that I let feelings of insecurity cause me to miss out on an opportunity that for me will only happen probably one more time in my life if I am lucky.
Thankfully, there's a top New York child photographer who understands that pregnant moms like me can be a little nutty about their new bodies. Jordan Elyse photography - a photography studio currently celebrating its third year snaps beautiful shots of expectant moms (with their husbands or by themselves).
Check out the 'Moms to Be' portfolio of Jordan Elyse photography for clients obviously happy with Jordan's work.