We've all had this experience at the most inopportune time --- blowing out candles, opening Christmas presents, bringing baby home -- where the batteries in your digital camera, child's favorite toy or television remote dies.
There's nothing more annoying than receiving a shiny new whatever-it-is and realizing that a matching pair of AA batteries can be found nowhere in the house. While getting up to change the channel on the tube when the remote fails can be frustrating but laughably common; being caught in a blackout or disaster without batteries for your flashlight is no laughing matter.
Read more...
When you have two girls they can always share a bedroom and you didn't have to worry about changing the decor when the second one arrived. But when a little boy arrives, a little girl's room has to undergo some changes if they are going to share space.
Bebe and Bacups is a stylish online store (started by a mom and an expectant mother) providing a humorous way to update your daughter or son's furniture while creating fresh decor that the new arrival will be able to also enjoy.
Read more...
This box shouldn't technically exist in my house but who am I kidding. It even has its own space in the cabinet next to the everyday utensils and I'm not afraid to admit it. Living in the city that never sleeps means when pregnant, 2AM deliveries of chicken lo mein, vanilla ice cream and thin crust pizzas are all possible — but thankfully, not all on the same plate.
Read more...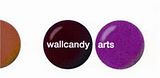 Decorating the baby's nursery can be a real pain. Redecorating it can be even more of a pain between finding new colors to paint the room to buying completely new and matching nursery accessories.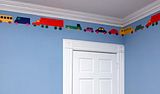 That's why I like Wallcandy by Wall Candy Arts - a peel and stick decorating application that can be removed when you want to redecorate without any hassle. You can rearrange the designs on different walls or add additional designs to compliment the original designs chosen. Go from cows grazing on Grazeland to Space Crafts or an entire galaxy, this decorating application will fit with anyone's design plans.
Visit the Wall Candy Arts website to see where you can find Wallcandy and even create a room.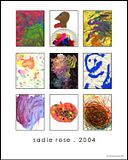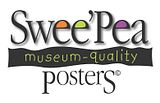 Before your little one can even say Crayola, chances are your refrigerator door will look like a cluttered mess with all their Pollack style creations. And let's not even talk about all the souvenir magnets from Nevis that keep falling off the refrigerator every time you open the door because they can't handle the weight of those cherished masterpieces. The Swee'Pea Museum Quality Posters found on the Z Squared Graphics website allow your refrigerator to resume its clutter-free zone status while preserving your budding artist's many works of art.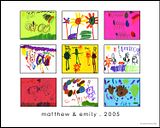 Four to nine pieces of art are preserved on each Swee'Pea Museum Quality Poster along with your child's name and the year the pieces of art were created.
Visit the Z Squared Graphics website to choose the layout and vertical or horizontal design of the Swee'Pea Museum Quality Poster that will be replacing the artistic clutter on your refrigerator.

Pets and insects inside the crib with a sleeping baby aren't exactly a good combination. But then again, hardwood floors and babies determined to climb out of their crib in the middle of the night aren't a good combination, either. A few months ago I bought a Crib Tent II by Tots In Mind for Natalie because she had already successfully climbed out of her Pack n' Play and she was starting to use the top of her crib gate as a ballet barre.
Whether you have a frisky kitty that likes to jump in the crib with Junior or your tot isn't ready for a toddler bed of his own, the easy to assemble and even easier to collapse Crib Tent II with Inside Surround Net prevents children under three from climbing out of the crib and helps prevent injuries to your toddler's limbs between crib rungs. And it will even put an end to Snowball's naps with Junior.